I have a thing for charm bracelets and I know I cannot be the only one out there. Show your love with bookworm charms.
Links of London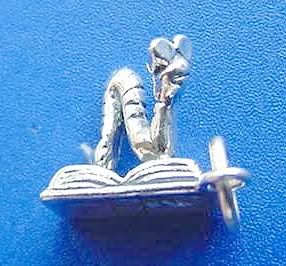 $12.75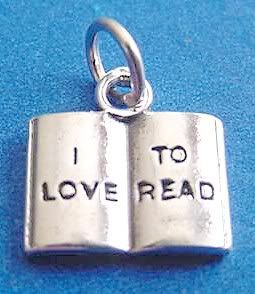 Broderick

Rembrandt 3-D Bookworm Charm
These charms are part of the Rembrandt Charm collection.
All Rembrandt Charms are available in Sterling Silver, Gold Plate, 10K Yellow Gold, 14K Yellow Gold or 14K White Gold.
Please choose type of metal when ordering. Cost will be calculated at checkout.
Price shown is for sterling silver charm.
Gold Plate Charms cost $24.50
10K Gold Charms cost $145
14K Yellow Gold Charms cost $198.50
14K White Gold charms cost $198.50
This charm measures approximately .69882" high and is 3 dimensional.
All Rembrandt Charms come with Lifetime warranty.