Reading in the dark can be a hassle and the average book light just doesn't cut it for me. Here is alternative to the usual bookmark style book light.
The over ear book light from Hammacher Schlemmer. Well known for its overpriced toys this is actually an affordable price at $25.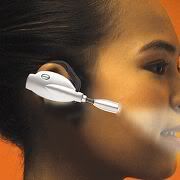 http://www.hammacher.com/publish/71931.asp?source=CJ&cm_ven=CJ&cm_pla=2103155&cm_ite=Effortless+Over-Ear+Book+Light&cm_cat=1760731#
While you're at it - why use both hands to hold open your book?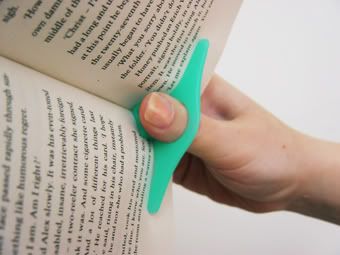 The Thumb thing is available here: http://www.thumbthing.com/