Last Wednesday my boyfriend proposed. The wedding date has already been set. And it is not very far off in the future at all. I have chosen to do a somewhat literary theme for my wedding (quel surpise.)
I intend to use the library card invite idea myself. Which meant further investigation was warranted.
Papertrail
over at Etsy has a
flirty
card that some of you may decide to remember for valentines day.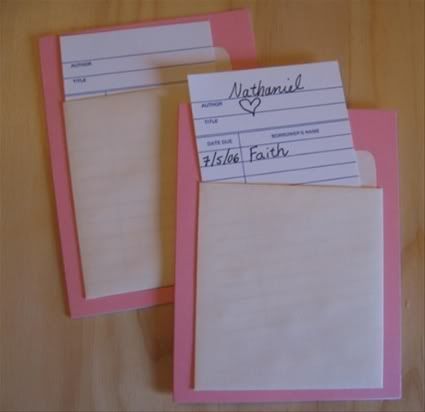 Also on wonderful Etsy I found
save the date cards
that I adored. I am considering using this as possible inspiration for my final design.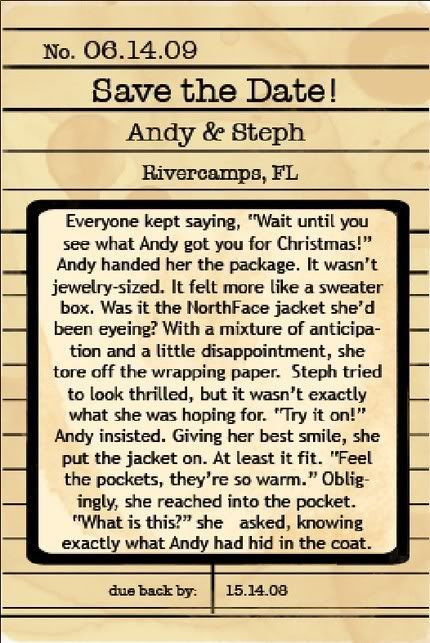 Recently finished
Twilight
Stephenie Meyer