If you are even unsure of whether or not the object before you is a book, the reflective book end can help put an end to your woes. Mind you this sweet relief will only come if you stand at a certain angle. The "action" shot is available on the site - and I must say it looks a lot better with books between each end, however I;m not sure if this is an item this particular blogger feels is worth the samoleans.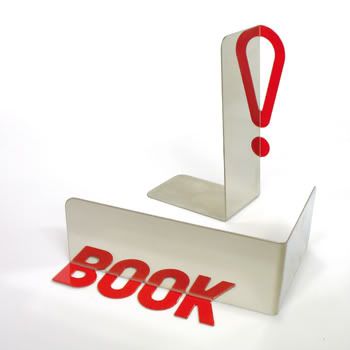 It's not available yet but click
here
for watch when it becomes available for purchase.
Source