While you wait for the new Harry Potter movie to come out you can make yourself a few HP treats. For those of you who are hardcore fans, this is OFN, but those of you who have a fondness that does not usually extend to fansites - I've got news. Mugglenet (an HP fansite) offers the below recipes for items mentioned in the series.
Madame Rosmerta's Butterbeer
Ingredients:
1 cup (8 oz) club soda or cream soda
1/2 cup (4 oz) butterscotch syrup (ice cream topping)
1/2 tablespoon butter
Directions:
Measure butterscotch and butter into a 2 cup (16 oz) glass. Microwave on high for 1 to 1½ minutes, or until syrup is bubbly and butter is completely incorporated. Stir and cool for 30 seconds, then slowly mix in club soda. Mixture will fizz quite a bit. Serve in two coffee mugs or small glasses.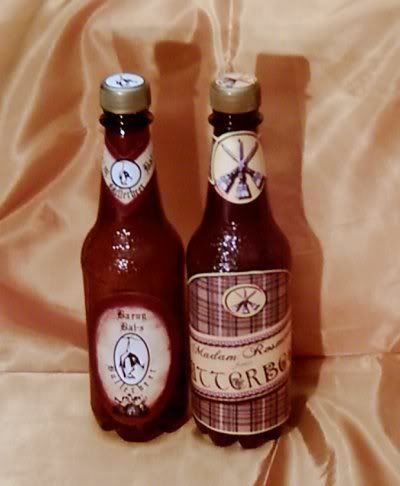 Pumpkin Juice
Ingredients:
2 cups of pumpkin, chopped up into chunks
2 cups of apple juice
1/2 cup of pineapple juice
1 teaspoon of honey (to taste)
Cinnamon, Ginger, Nutmeg and/or Allspice (all ground, to taste)
Directions:
Juice the pumpkin pieces by squeezing through a cheesecloth or by using a juicer. Pour the pumpkin juice, apple juice and pineapple juice into a blender. Add the honey and spices, adjusting quantity to taste. Chill or serve over ice.
Treacle Fudge
Ingredients:
1/2 cup light cream or evaporated milk
3/4 cup firmly packed brown sugar
1/4 teaspoon salt
4 ounces of unsweetened chocolate
2 tablespoons unsalted butter
1/3 cup molasses
Directions:
In a large bowl, mix cream, brown sugar and salt together, set aside. In a saucepan, melt the chocolate and butter together. Remove from heat and add molasses. Add the chocolate mixtures and cream mixtures together. Pour mixture into a pan and let cool. Cut into squares after cooled and serve.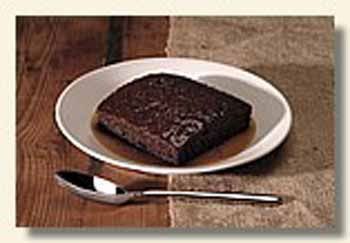 In fact the food network seems to have a
recipe
of their own for butter beer.
On my next trip to the grocer I intend to pick up what's needed to make butter beer. If it seems you're interested in the results - please let me know and I will definitely make a post about it. Otherwise, I may not - to avoid boring you.
Anyone who has already tried any of these. I'd love to hear how it went!!
Source